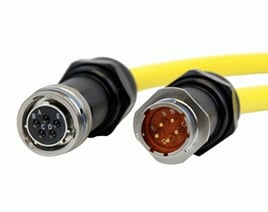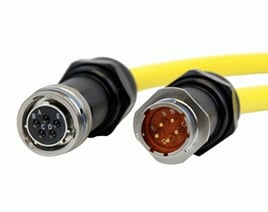 Mil-Spec MIL-C-26482 Series 2 Assemblies
MIL-C-26482 Series 2 connectors are designed with silicone inserts and seals for applications where high temperatures and chemicals cause failure. These connectors are intermateable and interchangeable with all MIL-C-26482 connectors. This style of connector uses a bayonet-style coupling system for quick mating and unmating.

The TPC-designed back shell incorporates a sealing grommet and strain relief for added cable life. The shell design is machined aluminum, incorporating a low profile design and a reduced overall length for tight installations.