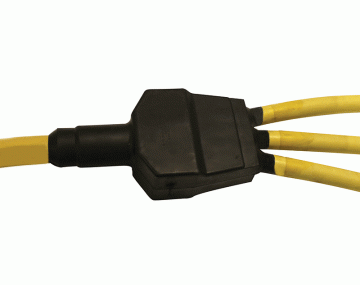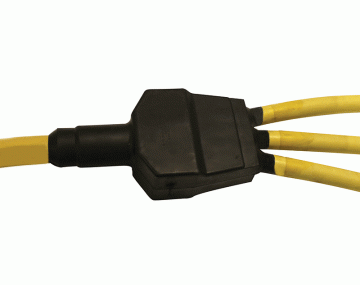 Molded Power Splitters
TPC offers a wide range of compression transfer molded cable splitter options. All of them are custom designed to meet the needs of each individual application. We are able to accommodate both single and multiple conductor options in numerous gauge sizes.

The splitters are designed to handle abuse from the harshest applications. We offer both a blunt cut cable option or we can add any connectors required to fit your application.