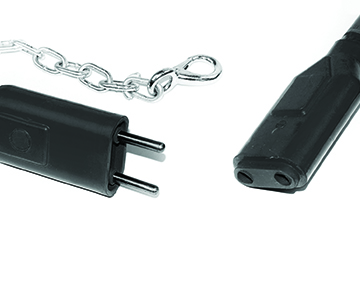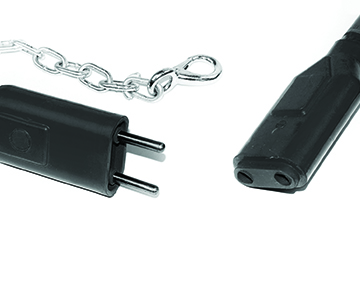 Oval Quick-Connex™ Power Assemblies
This rugged Quick-Connex™ oval power assembly is built with our Super-Trex® Type W Power Cable which provides a superior first line of defense against cutting, tearing, abrasion, and impact.

The standard pin and sleeve configuration is interchangeable with most standard connectors now in use, but the rubber collar molded at the base of the male pins forms a "cork seal" connection when plugged into a matching unit from TPC Wire & Cable. This seal reduces carbon arcing and protects against ingress from dust and liquids.