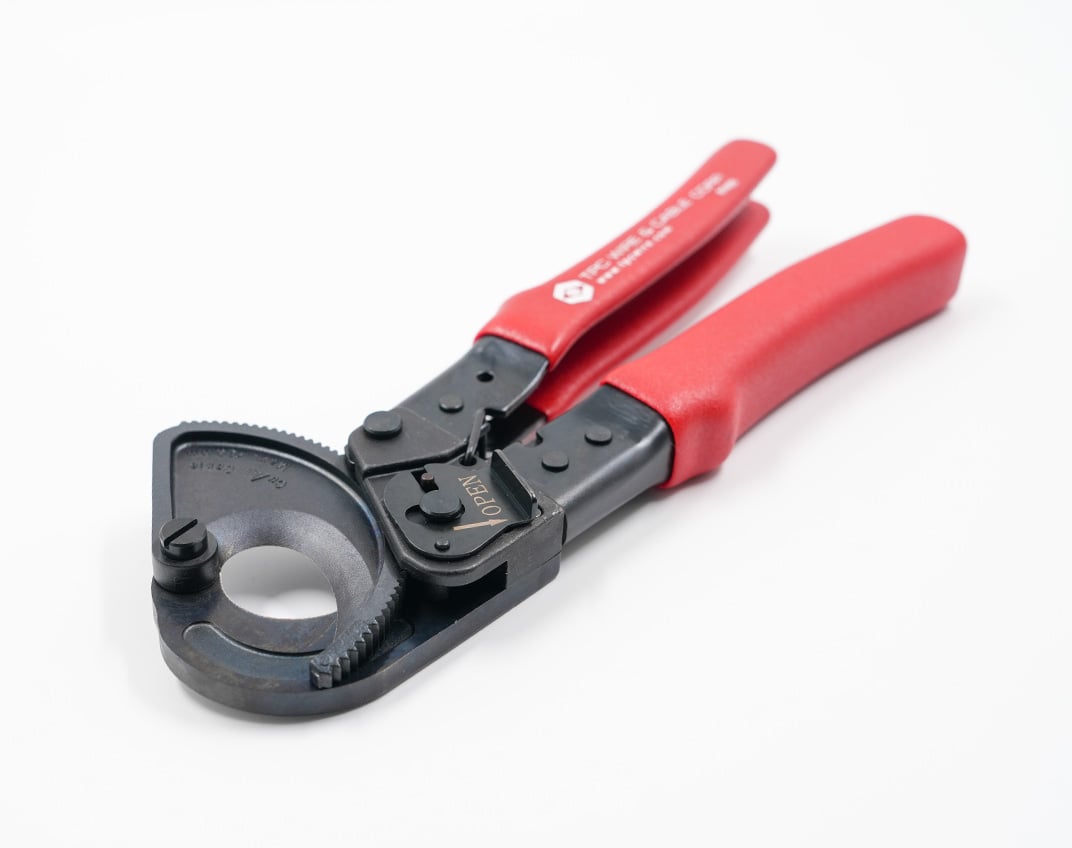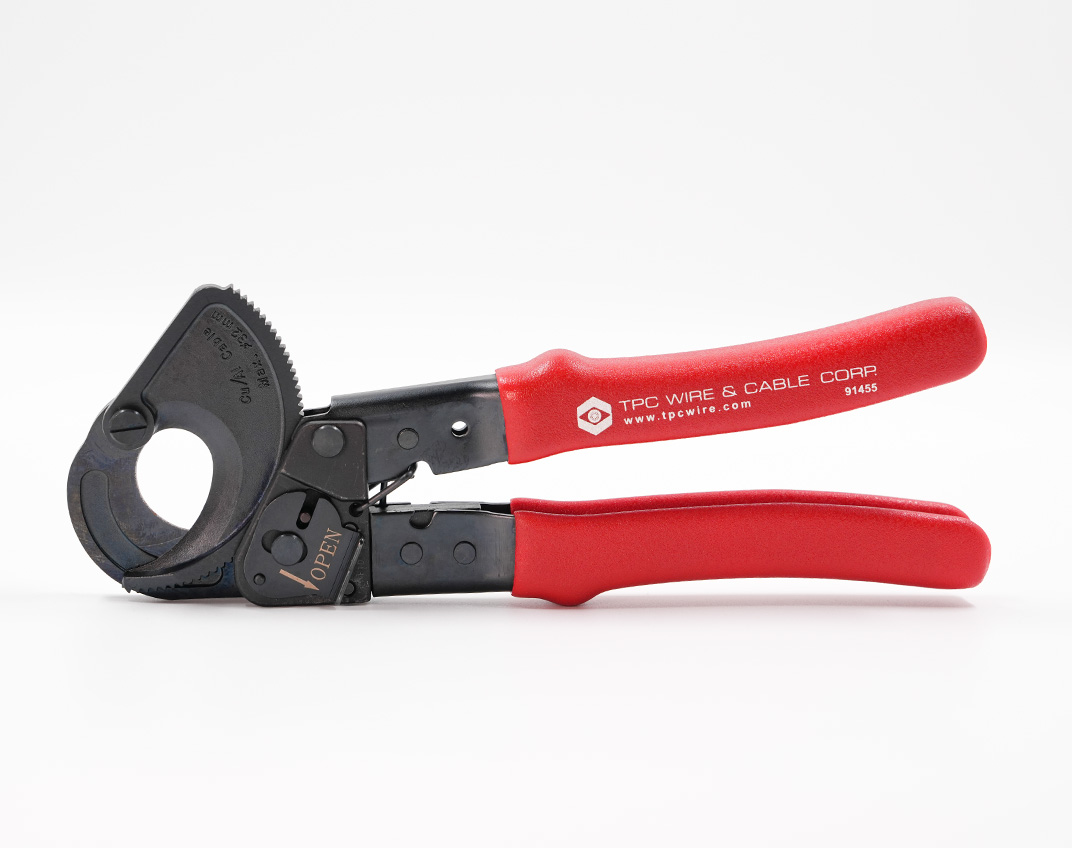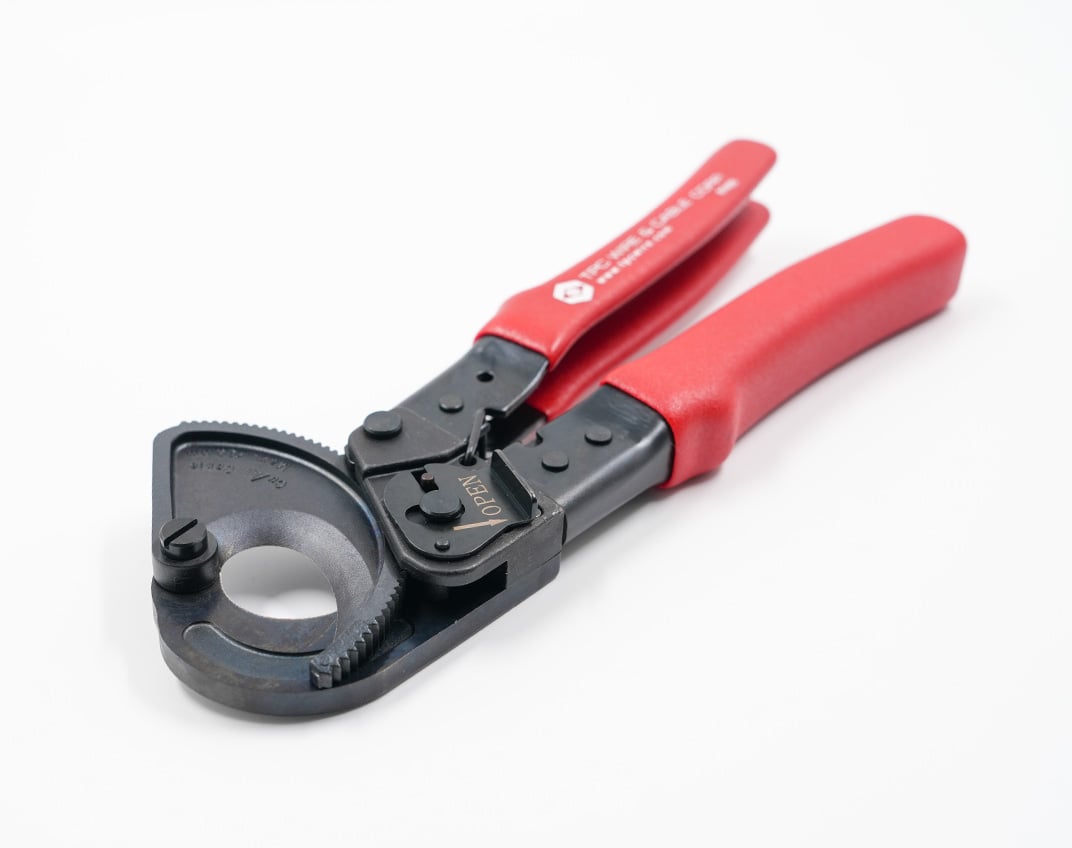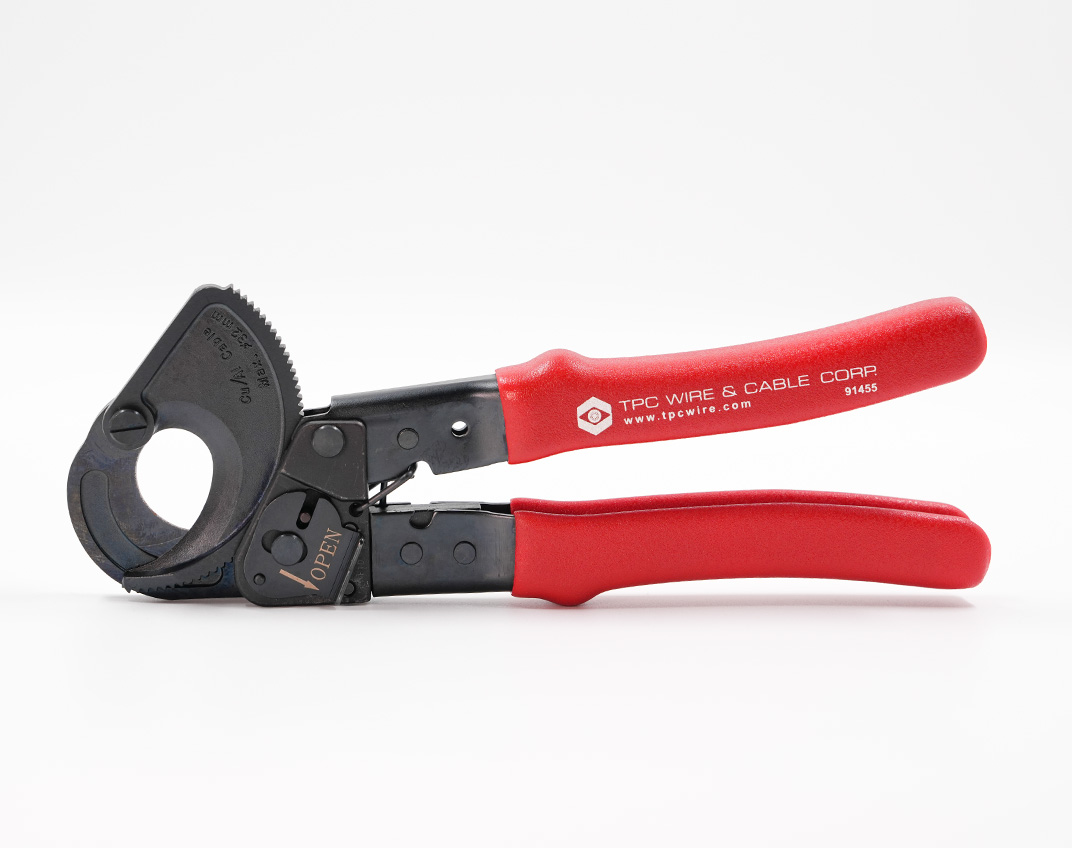 Ratcheting Cable Cutter
TPC's Ratcheting Cable Cutter can accommodate copper or aluminum cables up to 1-1/4" diameter. The precision ratcheting design provides added torque and makes it easy to cut large cables in tight spaces. The blades are hardened steel and can be resharpened, providing longer life. The tool frame is made of carbon steel making it rust-resistant. The handles are coated with anti-slip PVC providing a comfortable grip.

Our wire and cable strippers are RoHS Compliant, durable, and useful in a wide range of settings to help you cut, strip, and terminate a variety of cable sizes. See more of our assortment of useful cable accessories.