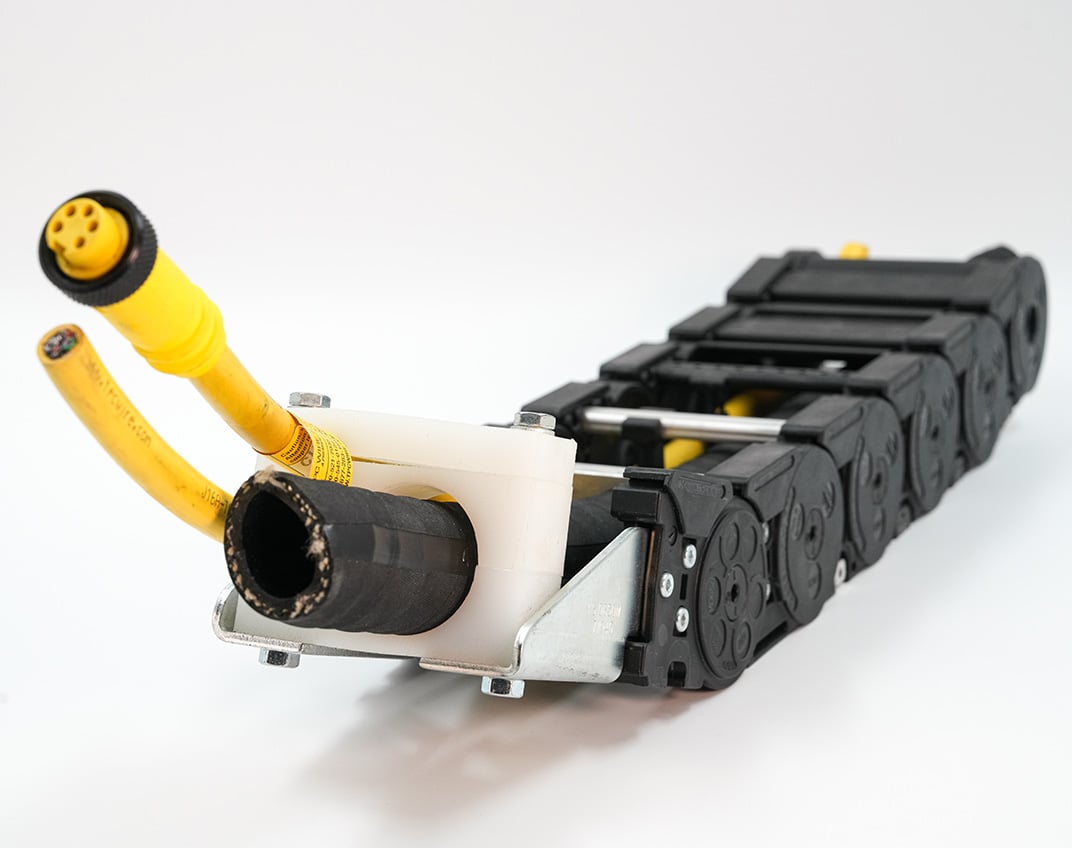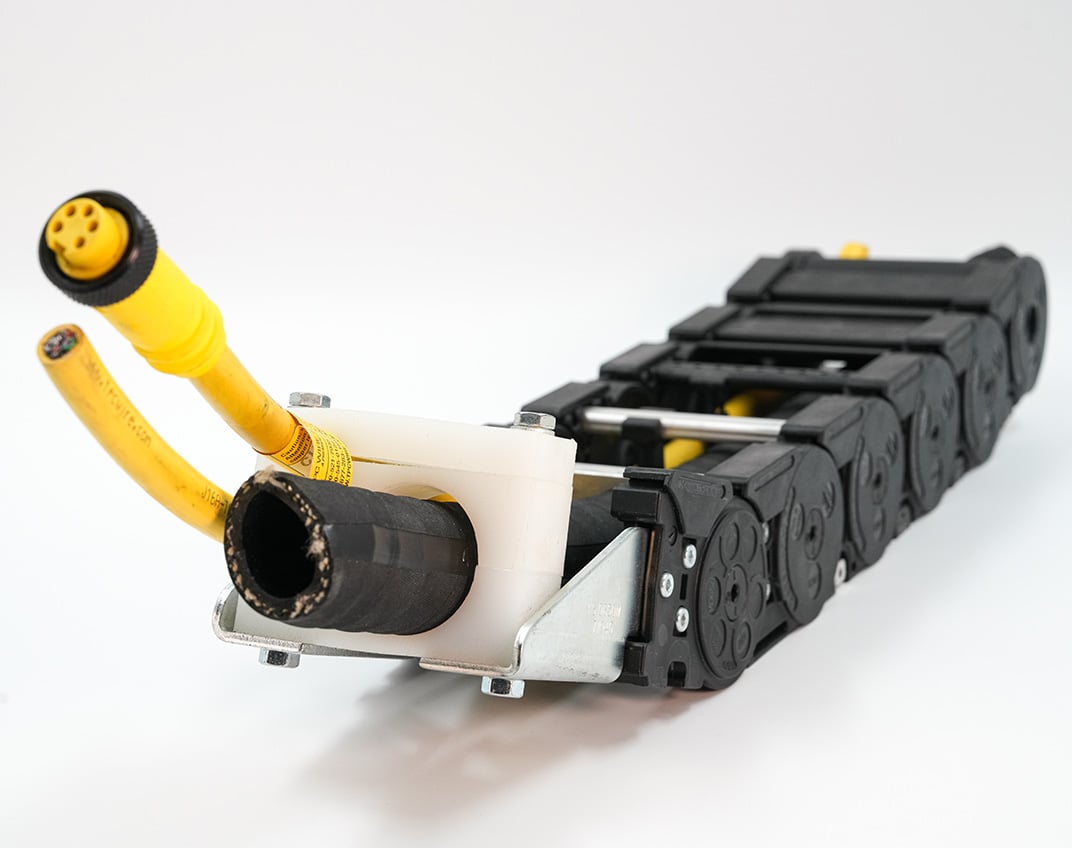 Cable Carrier Systems
TPC's custom cable carrier systems include highly flexible cable combined with corrosion-resistant materials to match your carrier dimensions, clearance, and other variables. We have experience with piggyback systems, dual cable carriers, double-stacked cable carriers, and more. We know that your cable carrier system's integrity and quality are critical to your overall performance.

We will provide a solution with our high-quality, highly flexible cable and integrated cable chains, custom-made for industrial machinery applications. After considering your carrier dimensions, clearance, travel orientation, bracket configuration, and other variables, we design and deliver your system as a bundled system ready for installation, saving you additional labor and downtime.

Our goal is to provide an entirely plug-and-play system. TPC will even fully load the cable carrier with custom-made cable assemblies to reduce downtime when switching carriers.