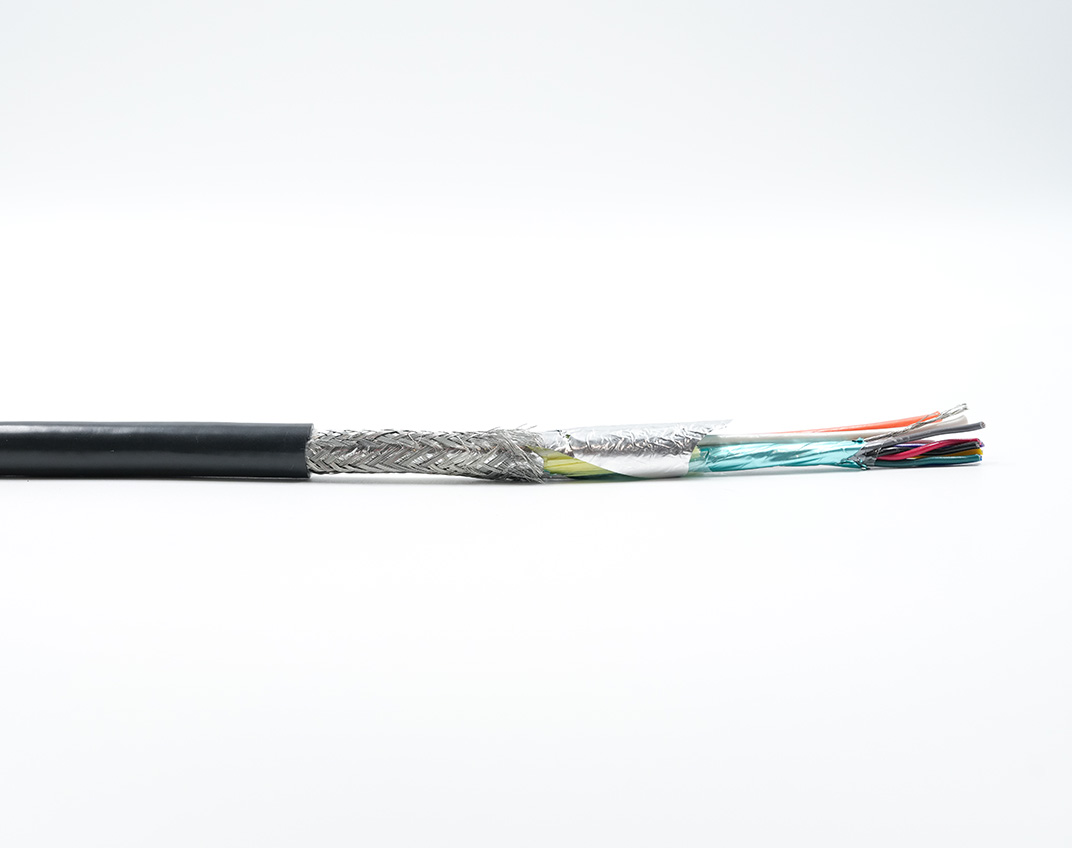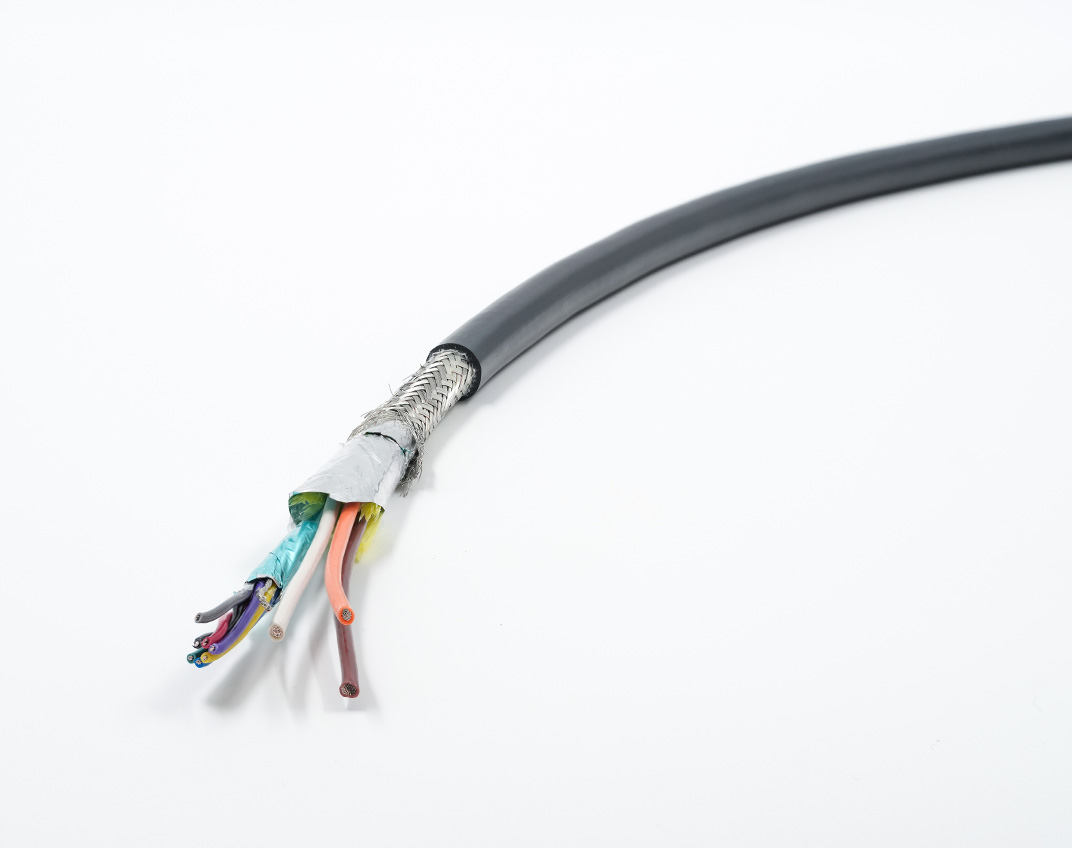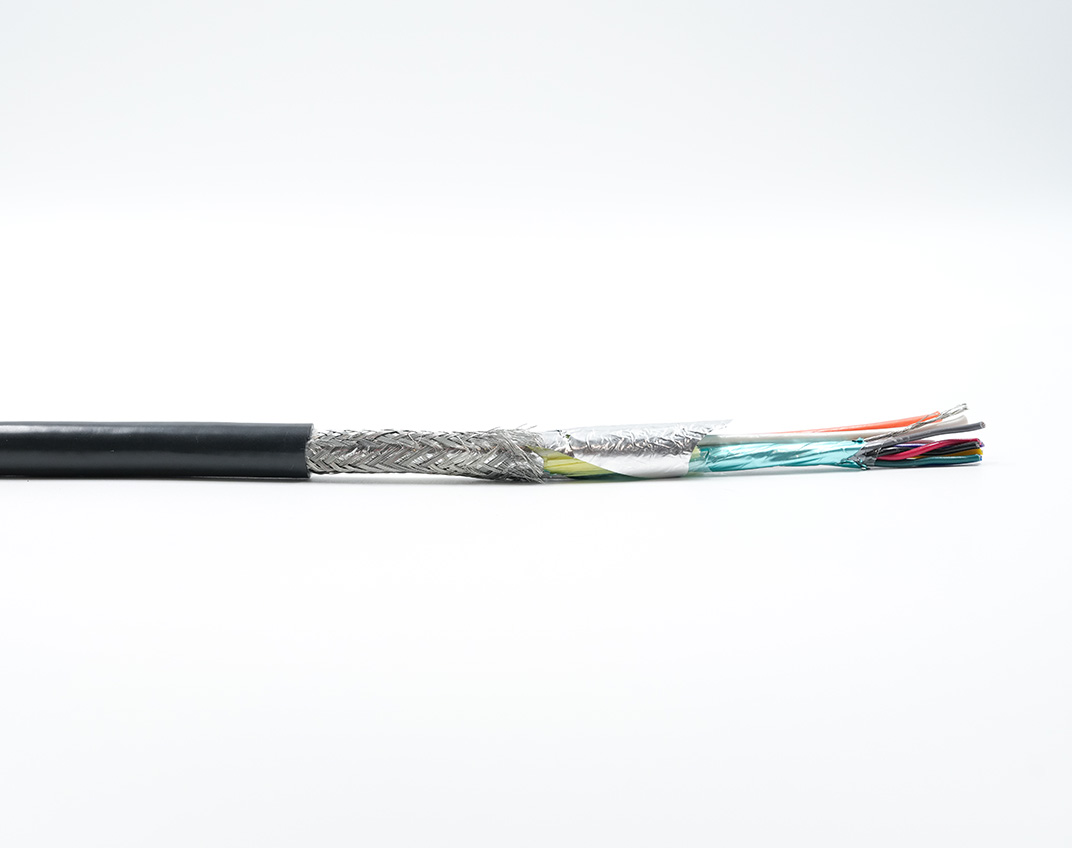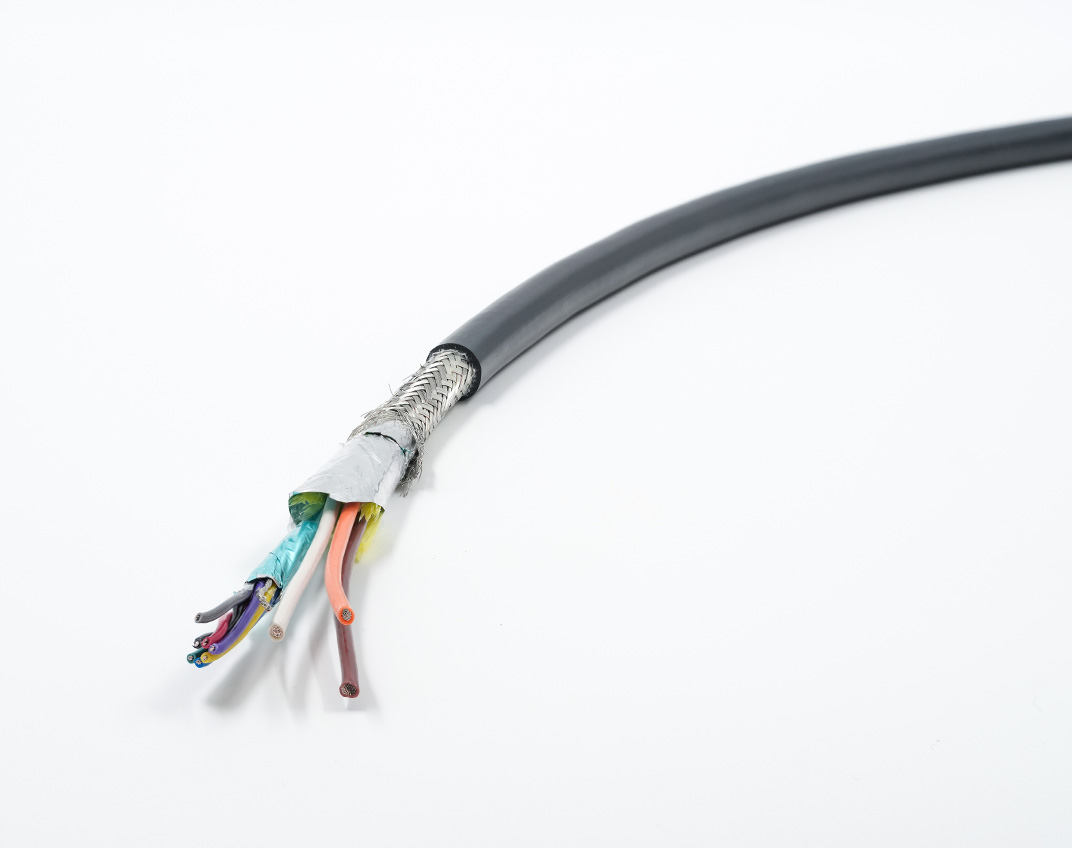 Hy-Trex® Oscillating Shower Cable
Hy-Trex® Oscillating Shower Cable is designed for use with oscillating
showers commonly used in paper mill applications for paper machine roll
cleaning, extractor belt cleaning, filter press cleaning and forming, pressing
and dryer fabric cleaning. Rated at 300 volts, 90°C maximum conductor
temperature and UL listed as Type PLTC for installation into cable trays.
Construction includes a 20 AWG/1-Pair + 20 AWG/5-Cond cabled together
with Aluminum/Polyester shield and drain wire + 14 AWG/3-Cond with
overall Aluminum/Polyester shield and tinned copper braid shield.