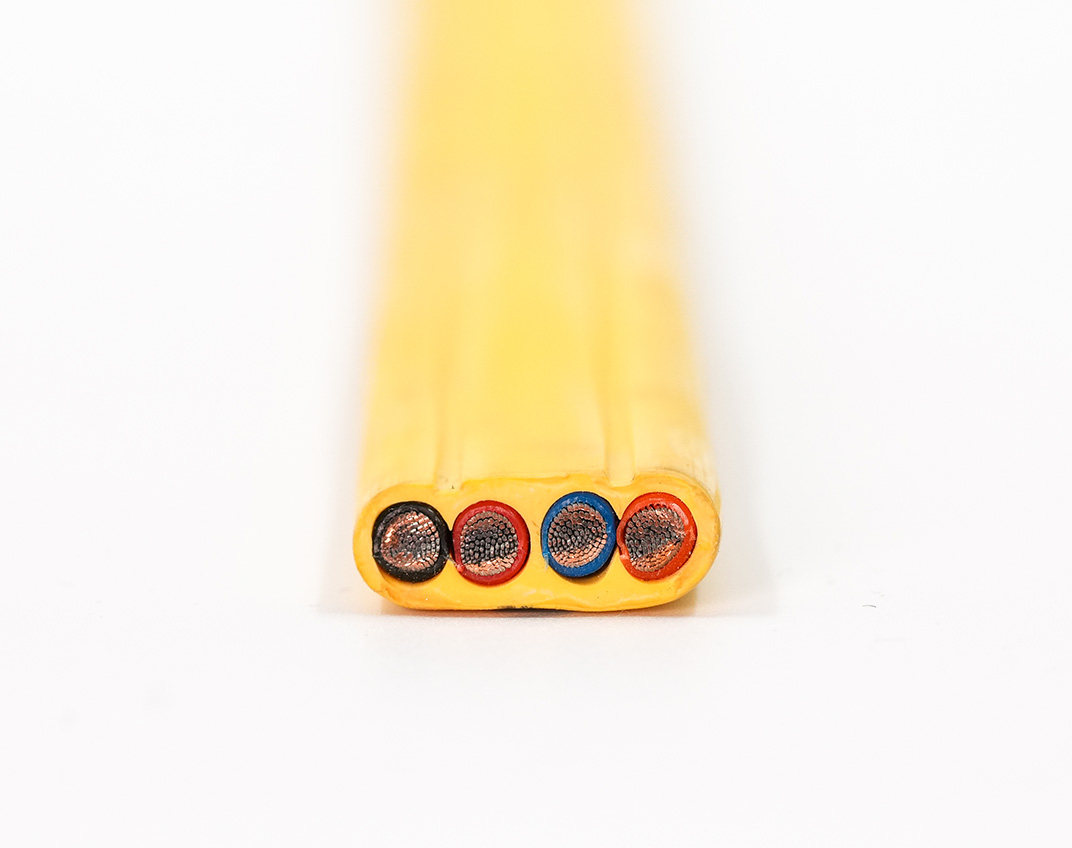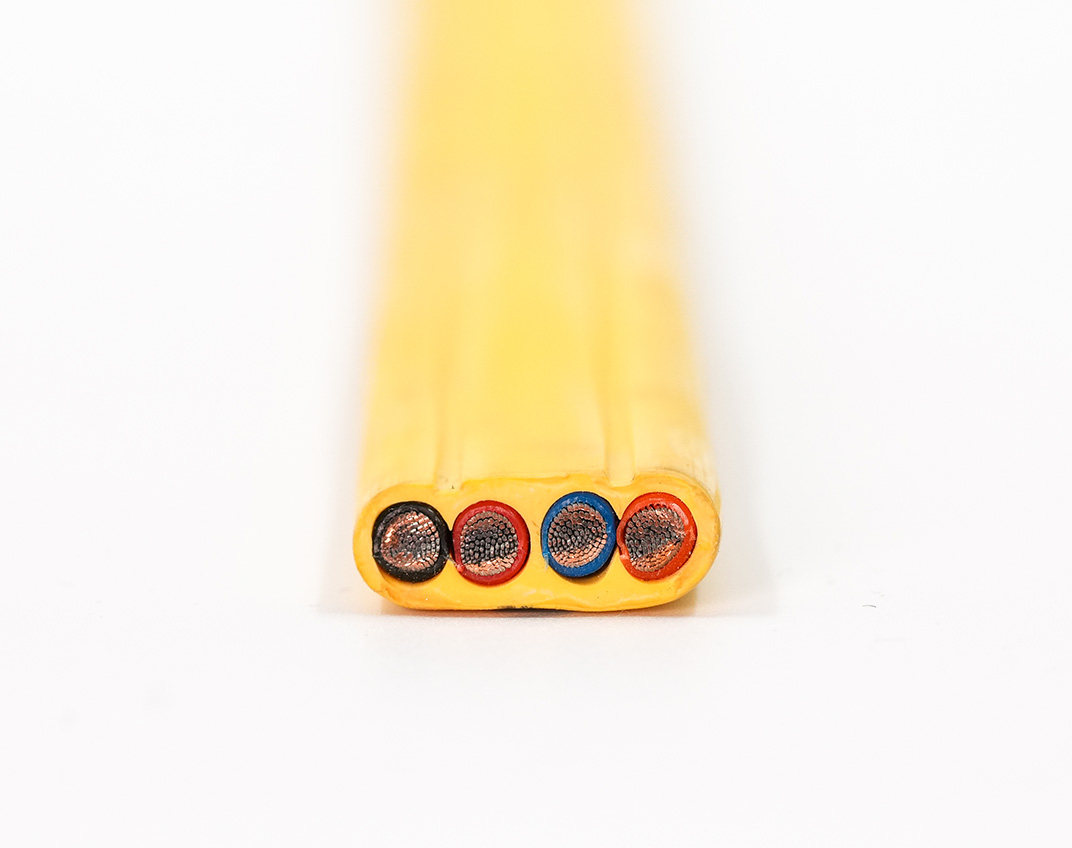 Trex-Onics® Flat Festoon Cable
Trex-Onics® Flat Festoon Cable's unique design allows it to lay flat in a crane or hoist application to avoid the common issues caused by other types of cable.

This cable features a heavy-duty security yellow polyurethane jacket for defense against cutting, abrasion, oil, and chemicals. This cable also features finely stranded tinned copper conductors that extend conductor life in dynamic applications.