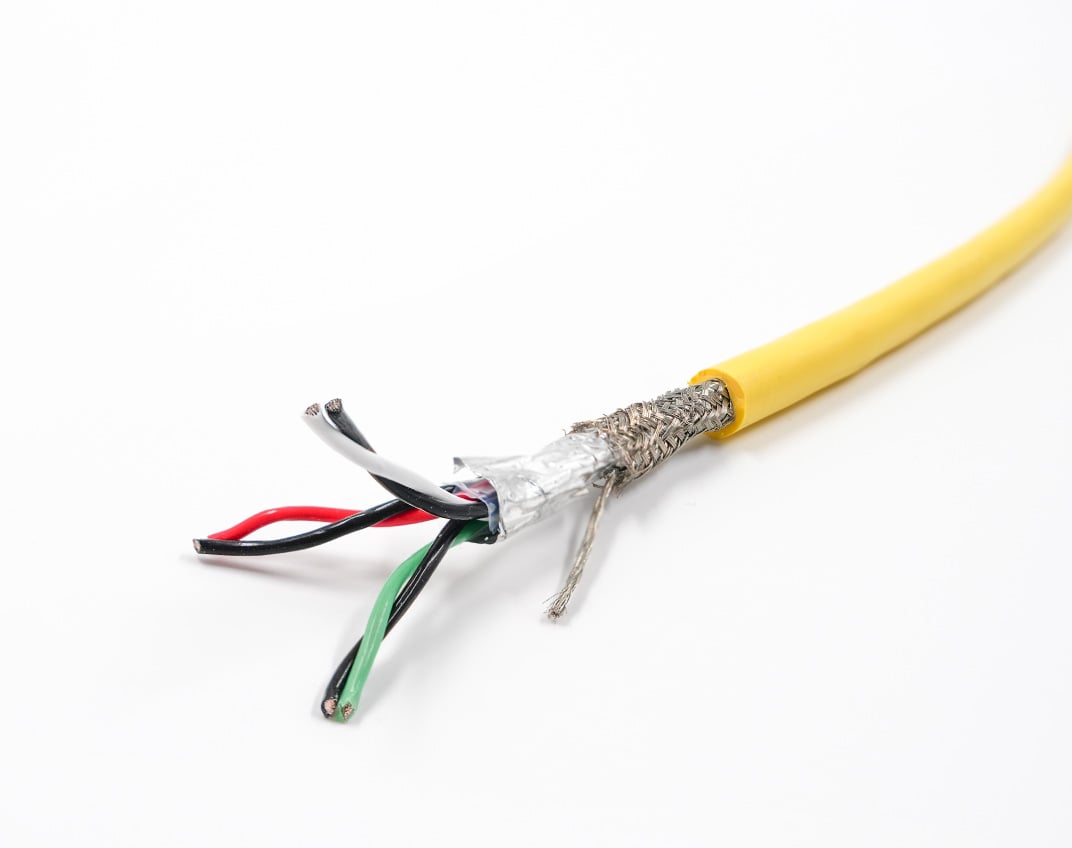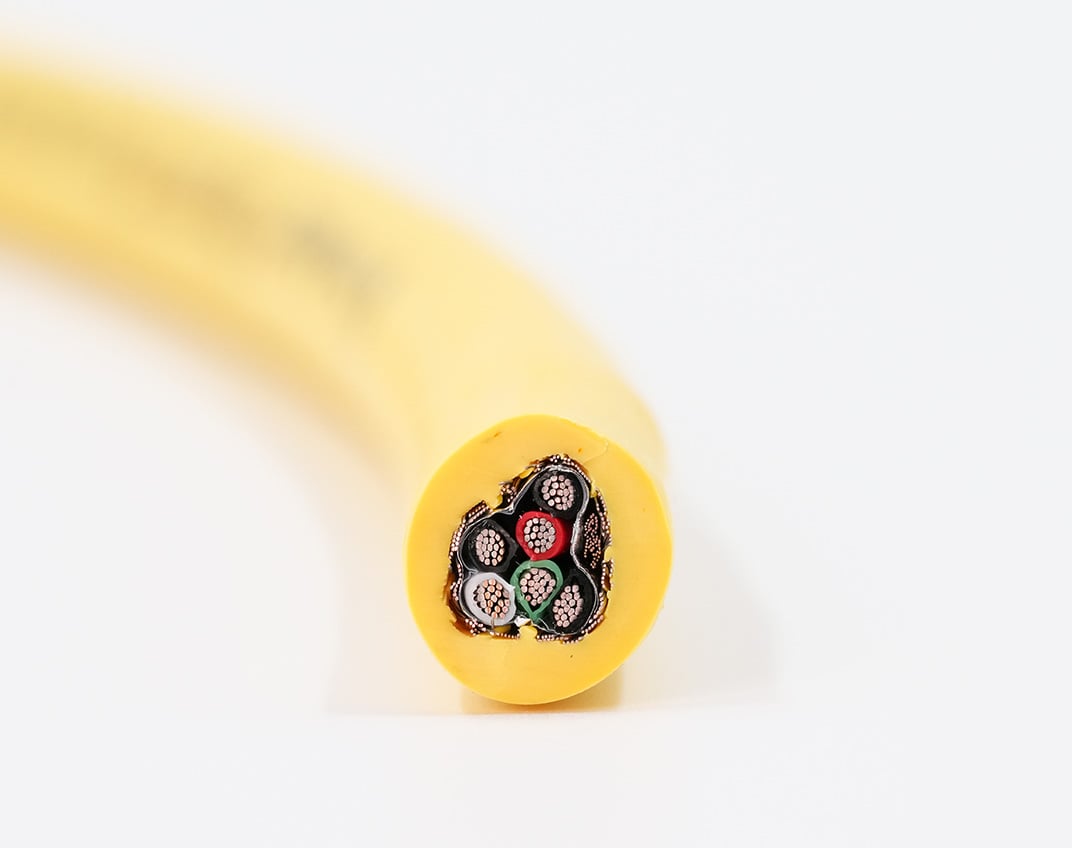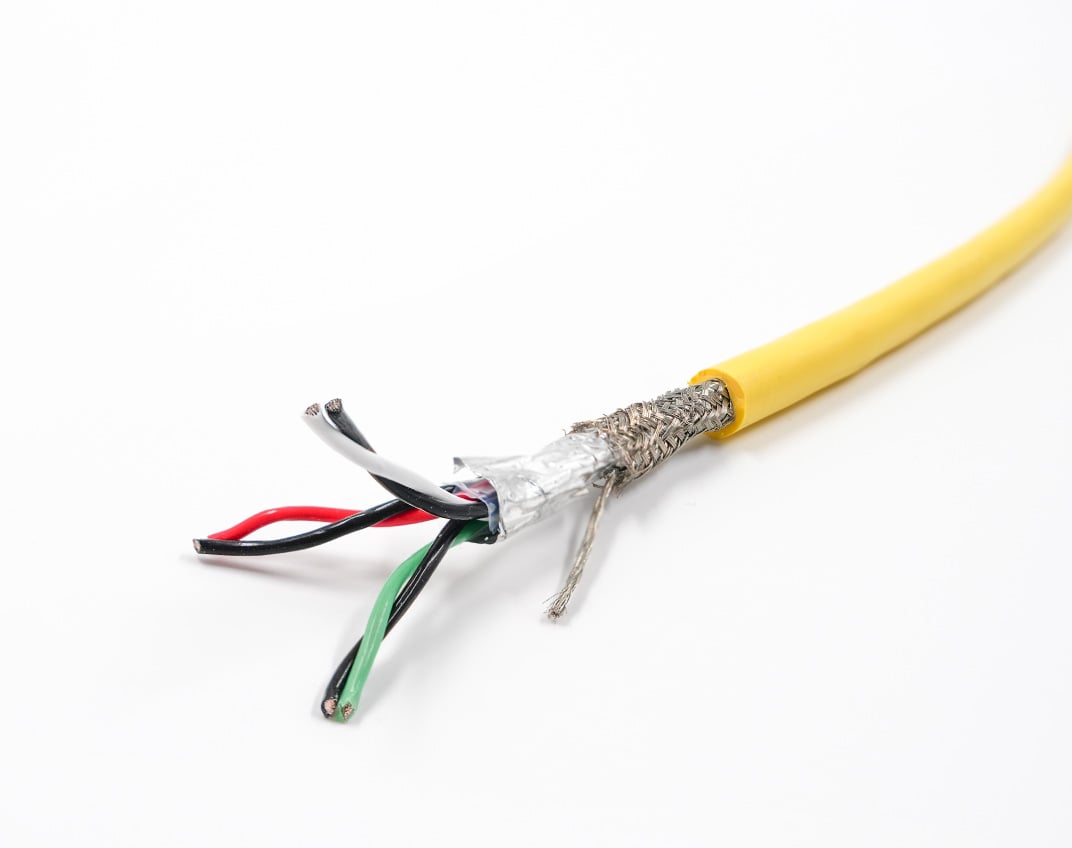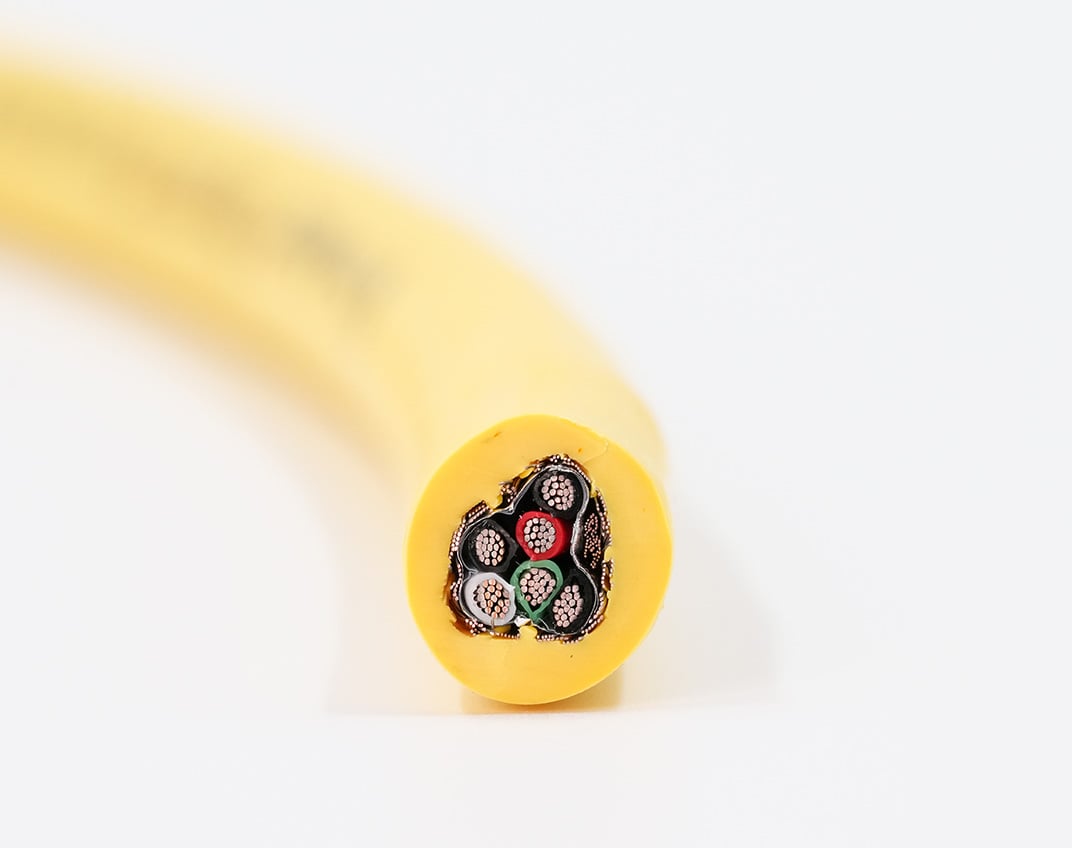 Trex-Onics® Multi-Pair Control Cable
Trex-Onics® Multi-Pair Control Cable is designed for industrial cat tracks, reeling, drop pendants, and robotics and this flexible cable shows superior resistance against abrasion, tearing, oil, UV, and most chemicals.

This control and instrumentation cable features TPE insulation and a heavy-duty security yellow polyurethane jacket. It also features Ultra-Shield construction, which includes a heavy-duty combination of tinned copper braid, foil shield, and tinned drain wire providing 100% protection from electromagnetic and radio frequency interference.