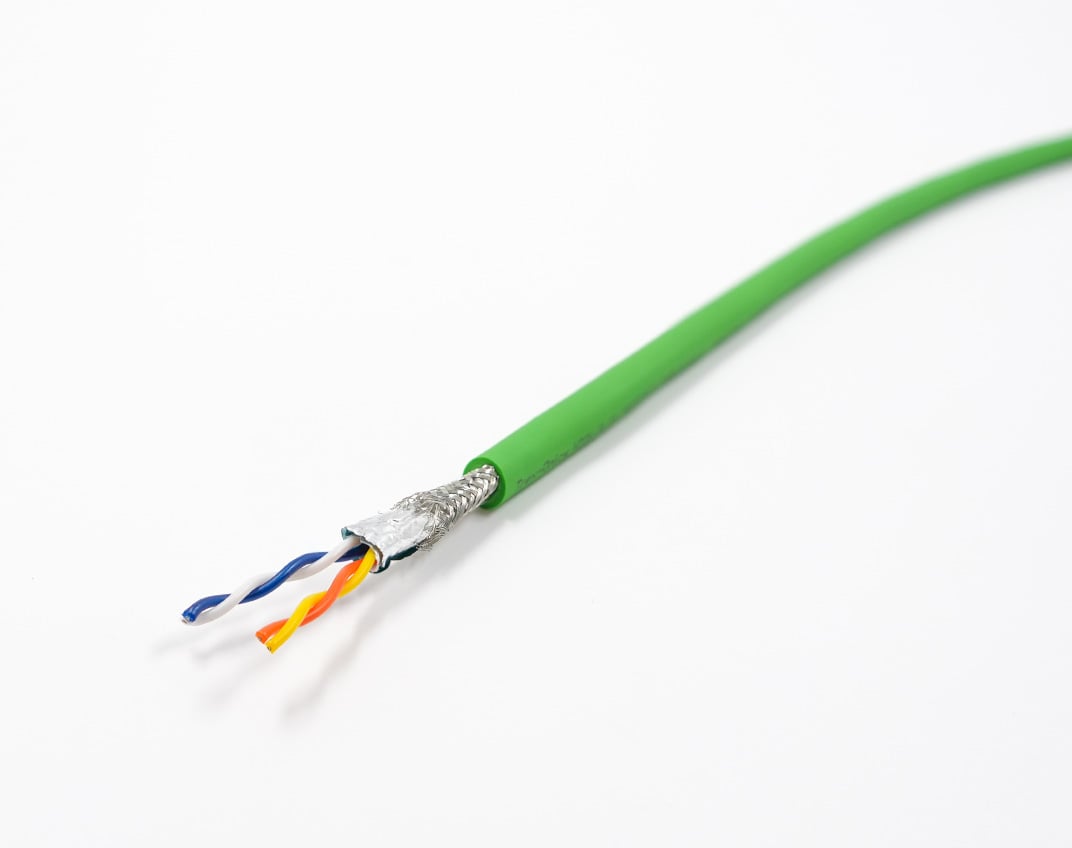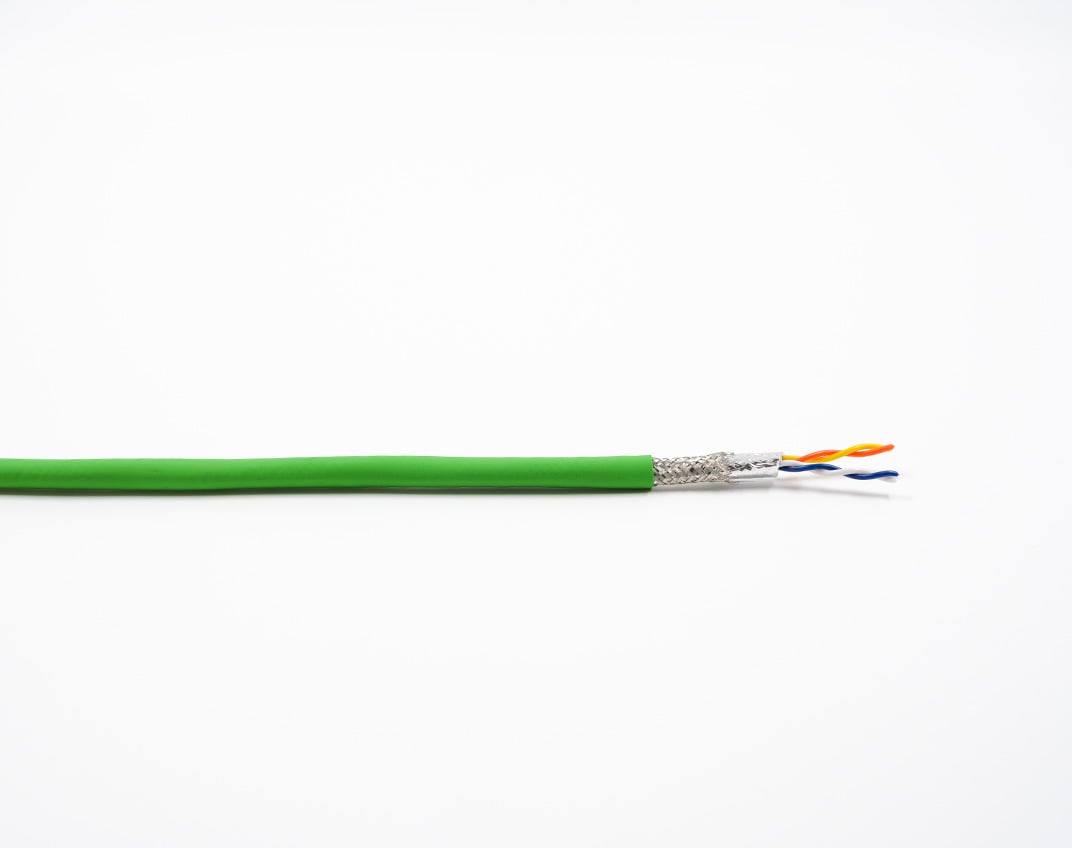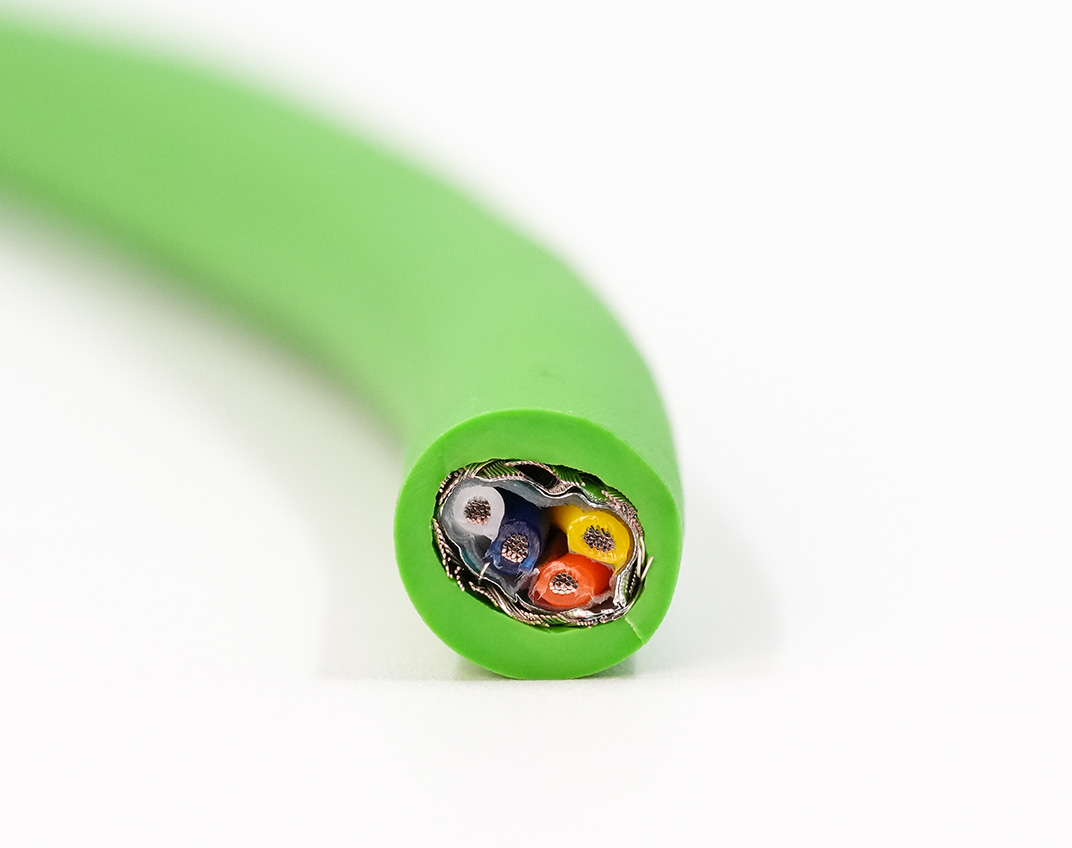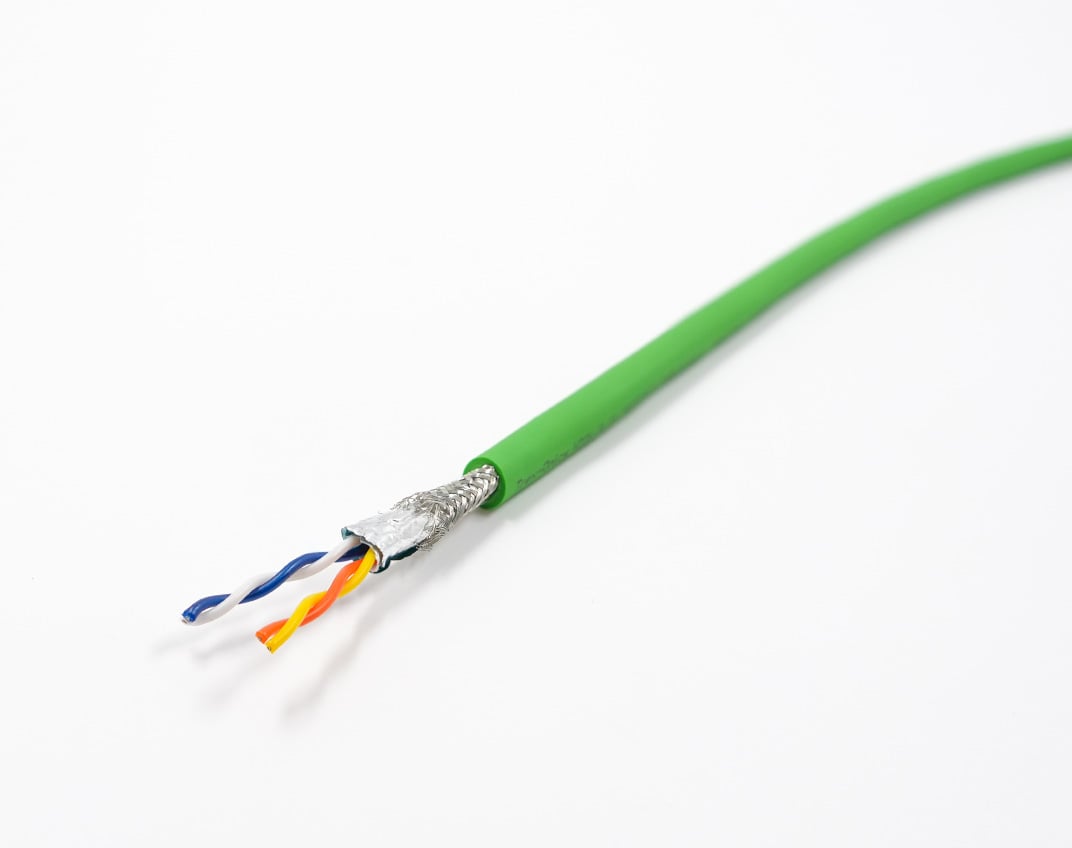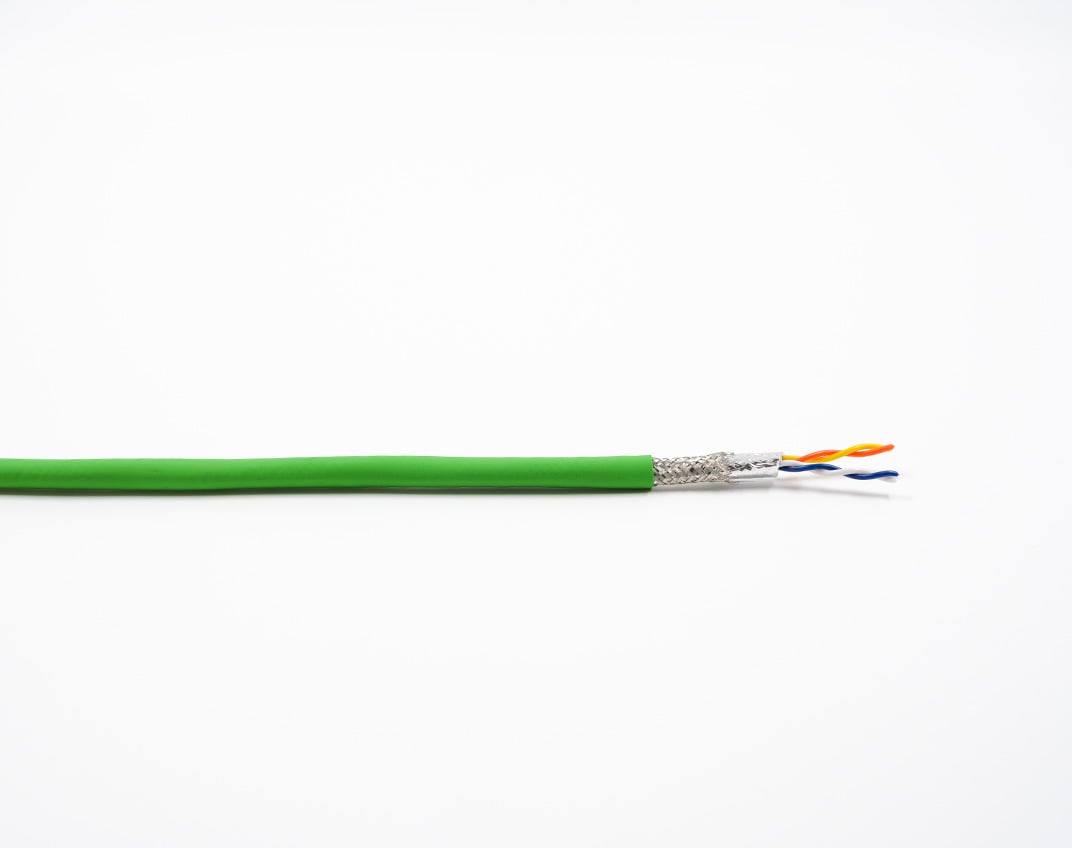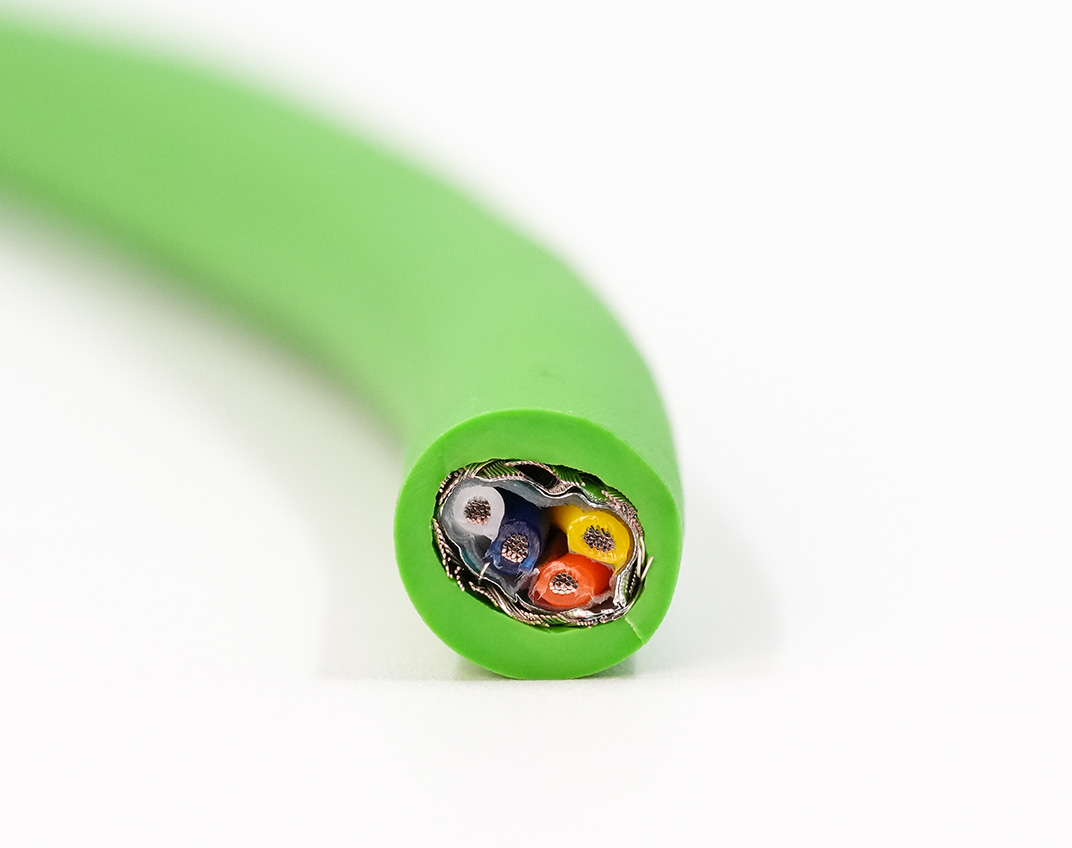 Trex-Onics® High Flex PROFINET
Trex-Onics® High Flex PROFINET is an industrial ethernet cable suitable for use in bus systems where a more robust cable is required and is designed specifically for applications where continuous flexing or motion control exists.

This ethernet cable features Ultra-Shield construction, which includes a heavy-duty combination of tinned copper braid, foil shield, and tinned drain wire providing 100% protection from electromagnetic and radio frequency interference. The TPE jacket provides protection from environmental abuse and offers resistance to cutting, abrasion, oil and chemicals.