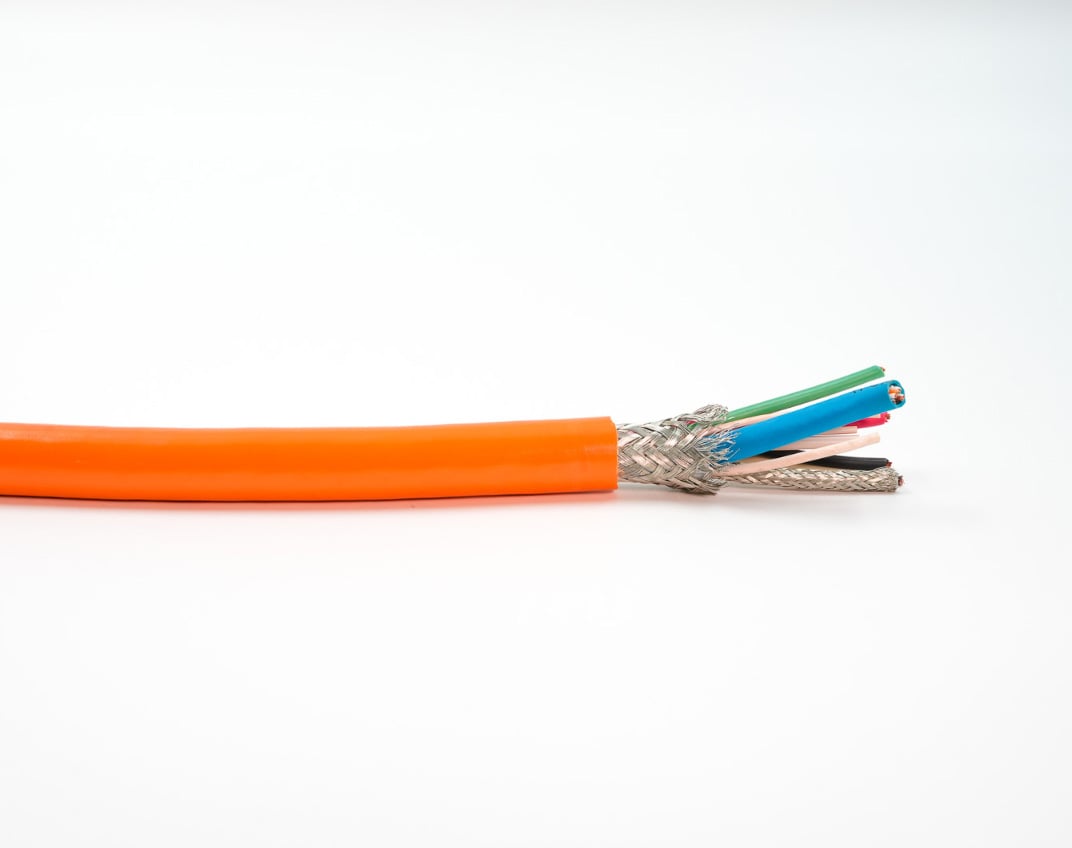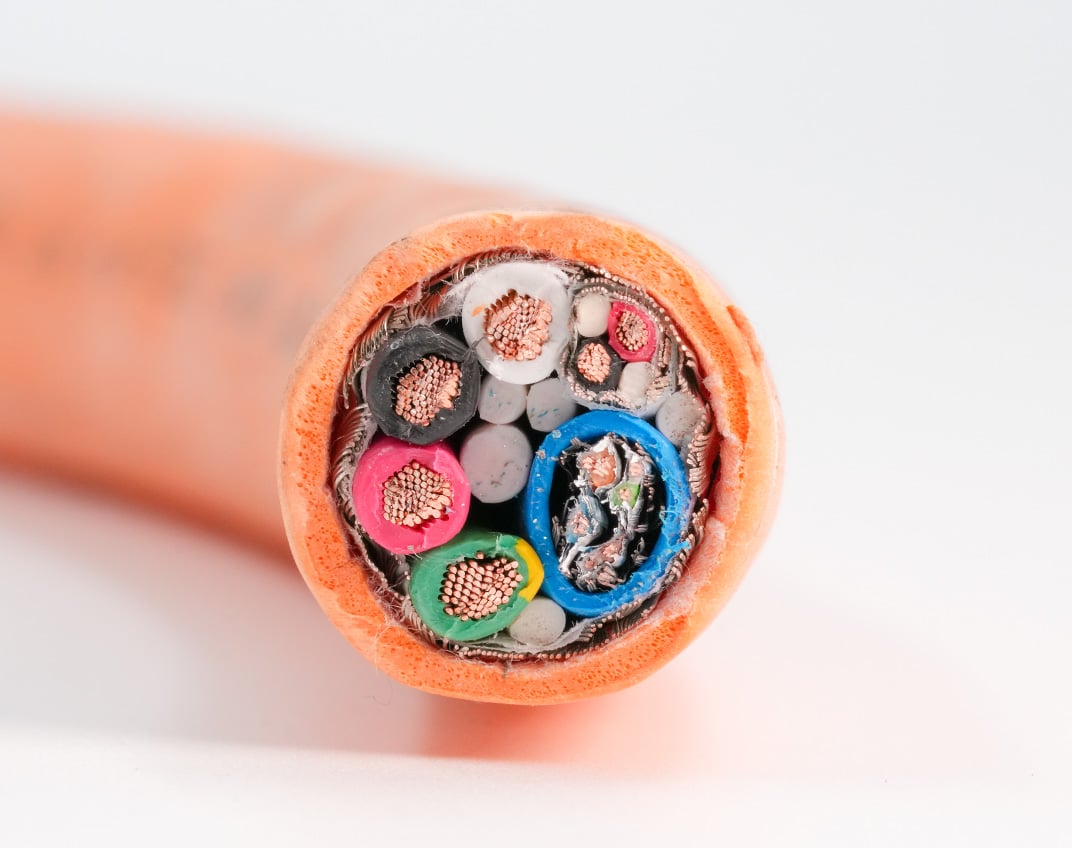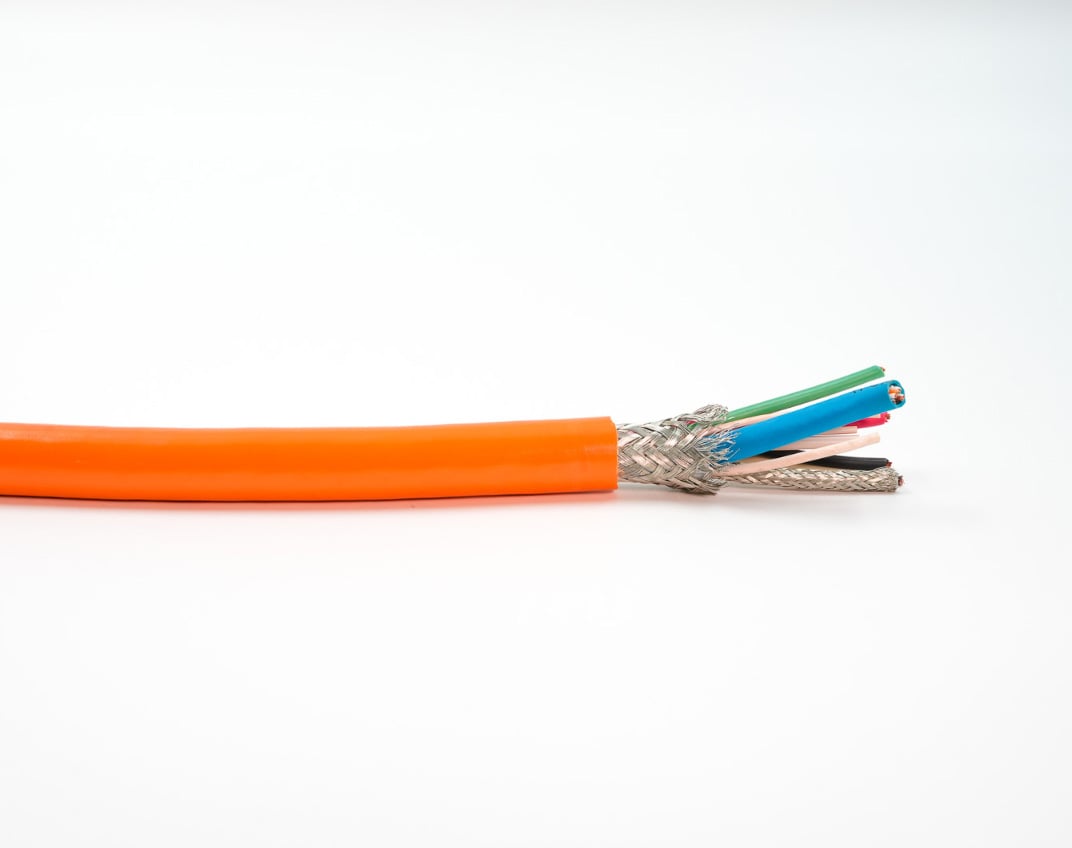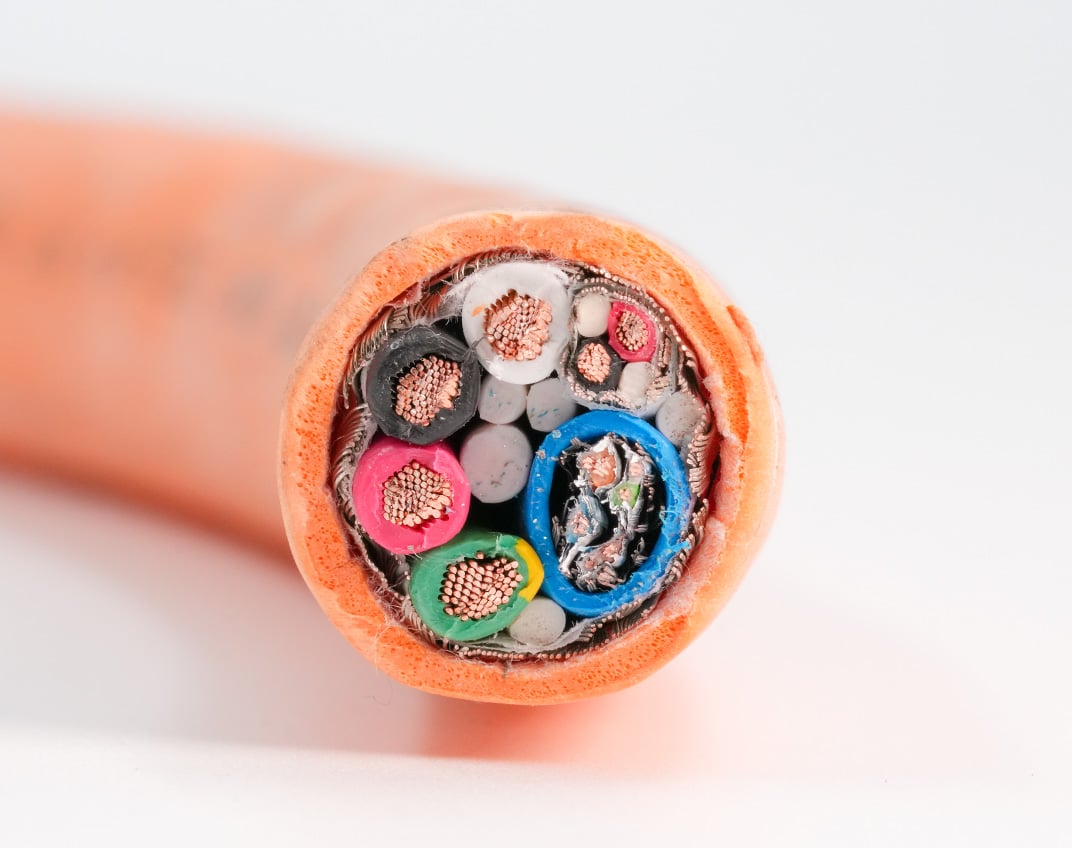 Trex-Onics® Hybrid Motor Cable
Trex-Onics® Hybrid Motor Cable is built to withstand the harsh industrial environments in which many motors operate. This single-cable solution combines traditional power and signal pair conductors with the data element of dedicated encoder cables. The convergence of multiple roles into a single-cable solution greatly simplifies inventory management, installation, and maintenance.

This composite cable features finely stranded tinned copper conductors that extend conductor life in dynamic applications. The oil-resistant insulation system offers high dielectric, tensile, and mechanical properties.
RoHS Compliant 2002/95/EC