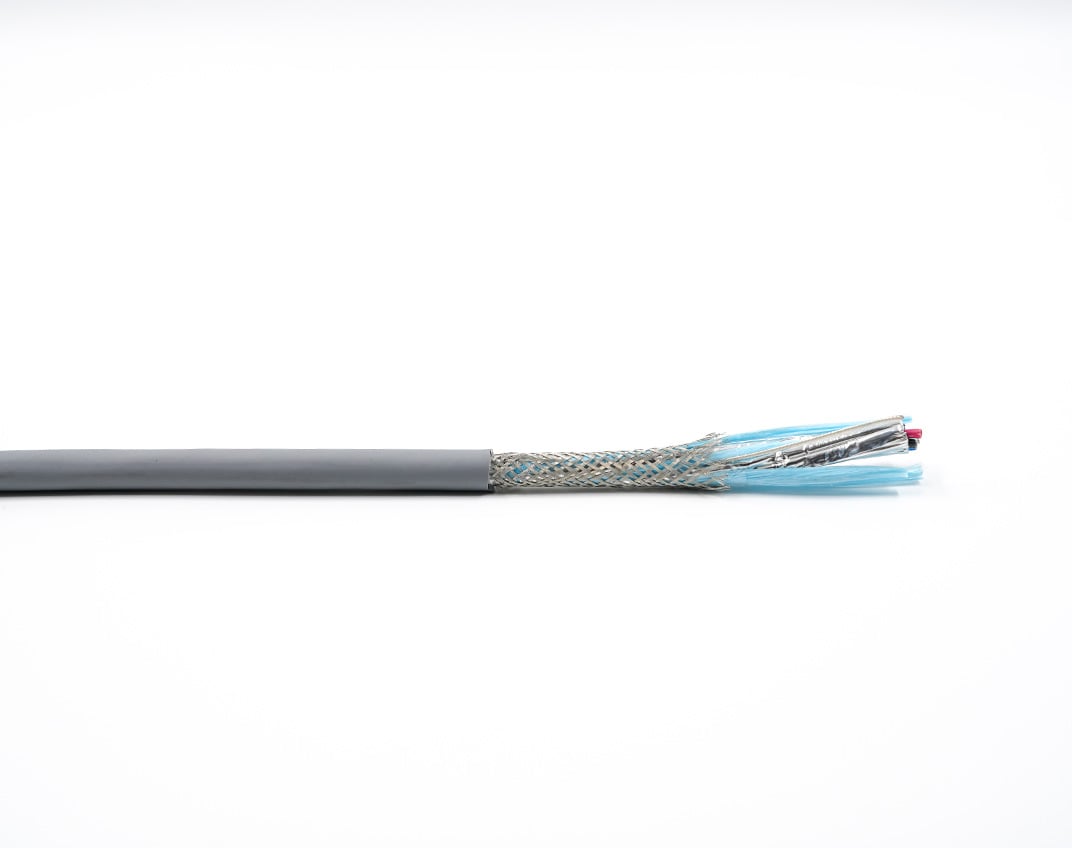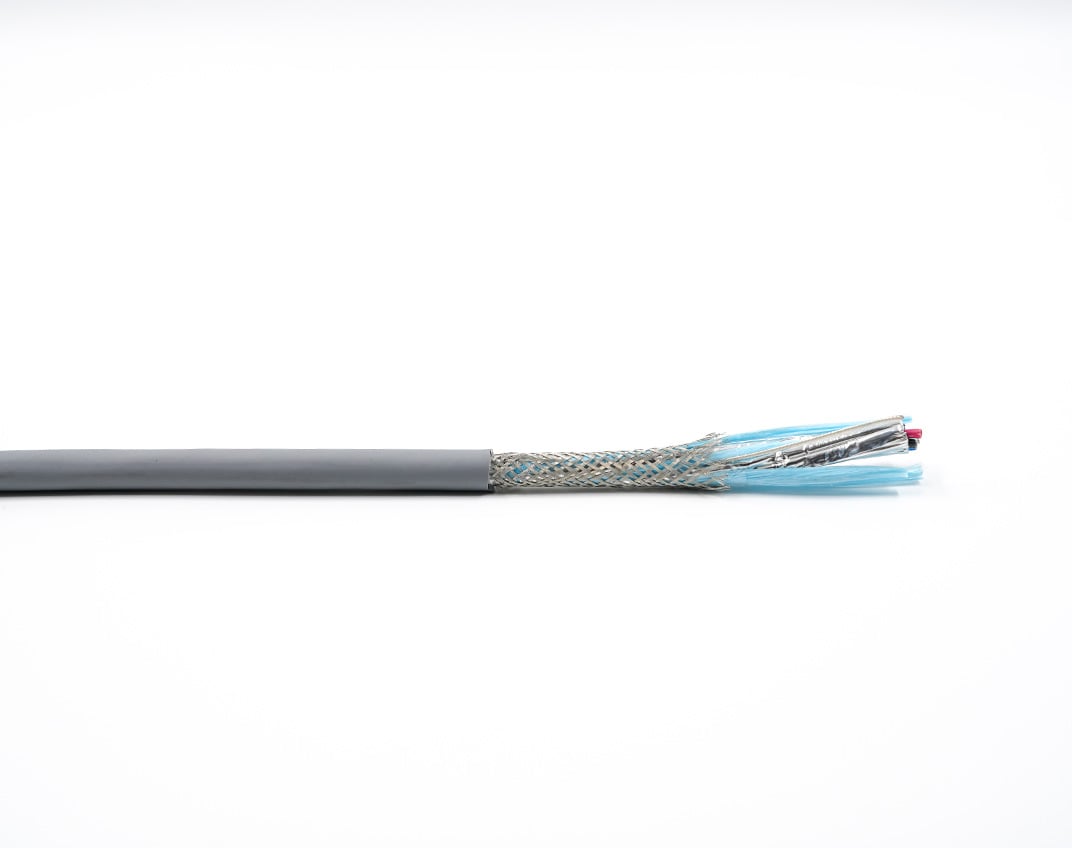 Trex-Onics® DeviceNet™ Flex-Net Cable
Trex-Onics® DeviceNet™ Flex-Net Cable is designed to meet the electrical requirements identified by the Open DeviceNet Association (ODVA) and is available in a Thick Trunk Cable design.

This data cable features Ultra-Shield construction, which includes a heavy-duty combination of tinned copper braid, foil shield, and tinned drain wire providing 100% protection from electromagnetic and radio frequency interference. It has a heavy-duty polyurethane jacket that provides protection from environmental abuse and offers resistance to cutting, abrasion, oil and chemicals.