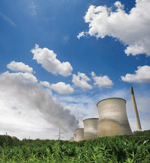 To modernize your plant, revamping and debottlenecking (increasing capacity) restores competitiveness and allows your facility to fulfill demanding market requirements regardless of industry. Pinpointing and removing existing bottlenecks will help to achieve optimal results between your investment costs and plant output, thus increasing the quality, quantity and safety of your products. When reacting to a new market development, modernization of existing systems is usually sufficient. If a revamp of a plant becomes necessary, whether it is because of operational, economical or technological reasons, there are steps you can take to revamp and debottleneck your industrial manufacturing plant.
Analyze your facility's systems to begin a feasibility study, which will identify all bottlenecks:
Prepare studies for the revamp and modification of existing systems
Identify potential operational improvement
Examine your operating costs before and after refurbishment (if done regularly, your fixed costs can be significantly reduced)
Anticipate future bottlenecks:
Equipment downtime
Hydraulic limits
Pumping capacity
Utilities (power, water and steam)
Major process equipment
Revamp and modify your plant:
Identify ways to modify your process control system

Examine scale buildup, fouling restrictions, downtime/reliability of equipment, outdated and broken equipment

Use local conditions and future requirements of the market to create reliable reconstruction concepts
Install additional equipment/pipework
Directly compare various concepts to determine the optimal choice between investment costs, plant output and operating costs
Find systems you can potentially retrofit using plant components
Restore competitiveness, by increasing capacity

Build additional production processes and plants

Optimize energy consumption and availability

Change operating practices, speed up blowers/conveyors/pumps, use advanced control systems

Adjust legal requirements
Plant modernization increases production capacity by making modifications (such as eliminating bottlenecks) to your equipment and work processes. It also can be extremely profitable, because debottlenecking adds extra capacity at a fraction of the cost of a new build or expansion. Begin paving the way to better efficiency and less downtime in your plant by downloading our Tips for Revamping & debottlenecking Sheet.