Mining is an inherently harsh environment. Applications expose cable to serious abuse, which is a common cause for failure in commodity cable. Choosing a high-performance cable, assembly or accessory is critical to maintaining safety and reducing labor, material and downtime costs. Even better, mining cable that is MSHA-approved will keep your site in good standing.
Mining is a tough job. Here's a look at the areas where your cable needs to be even tougher.
---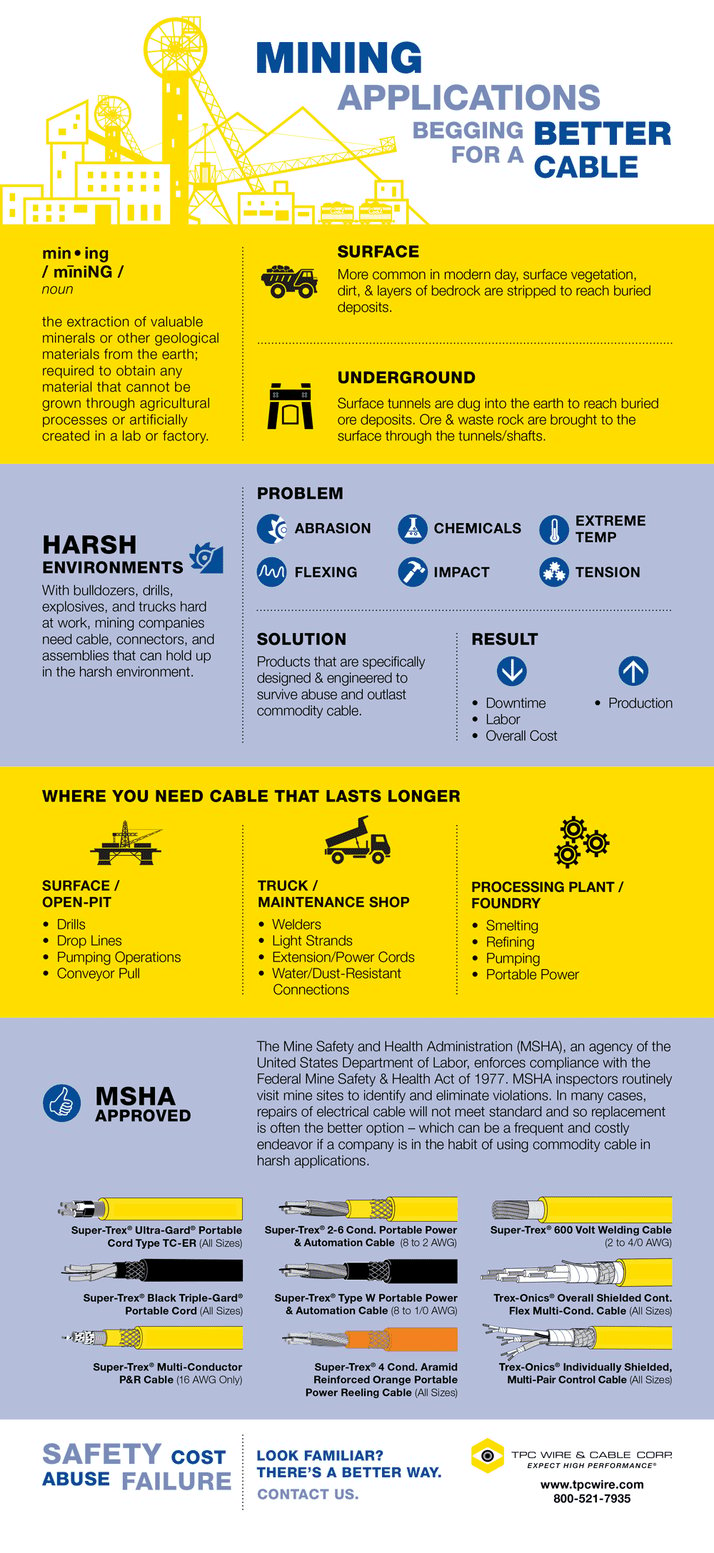 ---

Need to keep your site safe and operational? Give us a call at 800-211-4520,
leave a comment below, or return to our Mining page.