Last year was a time for growth and improvement at TPC Wire & Cable. From a year of successful advancement in acquisitions including CiCoil®, EZ Form Cable, and Pittsburgh Wire & Cable Inc. to working to expand into new markets as a company, we have accomplished a lot. Focus was not only on business success, but also our distinct culture that makes us stand out from the rest.
At TPC, we strive to put people first. From a culture that's focused on inspiring collaboration, to our benefit packages that focus on physical, financial, and emotional well-being, we are committed to building a place to develop careers, foster growth, and deliver excellence. Hear first-hand what employees have to say about their career at TPC:
a Part of the Community
Employees also enjoyed several volunteer opportunities within the community last year including an afternoon with the Cleveland Metroparks where employees helped spruce up public picnic areas. Other employees also spent time working at the local food bank where one of our groups set a new record for soap packaging filling over 358 bottles of soap! During the holiday season multiple groups of employees took the time to volunteer at places like the Emergency Assistance Program to help families in need.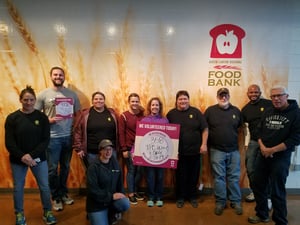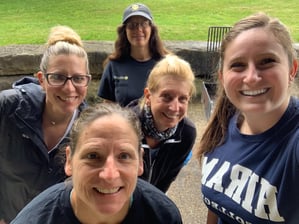 Safety Initiatives
In 2019, the warehouse completed a successful renovation and reorganization to provide a safer working environment combined with achieving 5S initiatives. The warehouse has seen improved traffic patterns for both pedestrians and forklifts creating a more efficient space.
Product Tutorials
TPC will continue to build a portfolio of demonstration videos and tutorials in 2020 providing solutions for common problems customers have been experiencing and video demonstrations of product benefits. Follow our YouTube channel to keep up to date on the newest releases!
A Mobile Catalog
Customers were seeking a way to access our product information at their fingertips 24/7. This year we are happy to announce that we will be launching a new catalog app in 2020 allowing mobile users to have access to the most complete and accurate cable, wire, connectors, and accessories data from TPC.
New Products in 2020
This year we are focusing on many new aspects of the business and engineering products that are best suited for our customers. We are diving deeper into the Oil & Gas industry working to provide solutions for top drives in oil rigs and temporary power solutions for oil refineries. We are also working towards meeting customer needs and will be stocking longer lengths of DC Micro cord sets. Following the launch of HY-TREX®, the new line of OEM solutions in 2019, this year will bring new products to the product line including bus cables which are commonly used for digital signal transmission.
These products, along with many others are things you have to look forward to in 2020!
Be In The Know
Want to see more of what's happening at TPC in 2020? Follow us on LinkedIn, Twitter, Facebook, and YouTube to keep updated on career opportunities, customer resources, and new product launches.