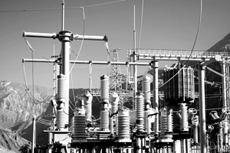 Electrical grids require constant updates in order to support the policy goals of the energy industry. Those necessary updates to modernize the power grid include conventional updates as well as advanced digital information and telecommunication technologies. Any improvements that the utility industry makes to better the electric grid will enable the delivery of electricity to millions of people, to become more efficient, reliable and sustainable.
TYPES OF IMPROVEMENT SOLUTIONS TO ELECTRIC GRIDS
Microgrids and energy storage solutions
Solar, wind and gas solutions
Water-resistant electrical wire, cable & components
On-site backup power
Wireless communications
Cybersecurity increases
Physical hardening of transformers and substations
Advanced sensing equipment upgrades
Electricity has become an indispensable part of our modern day life, and even a temporary power outage could induce complete chaos, monetary setbacks and even the loss of life. There are several situations where this could become a reality, such as severe weather. In 2012, a report prepared by the President's Council of Economic Advisors, the DOE's office of Electricity and Energy Reliability and the White House Office of Science and Technology highlights the importance of grid resilience as climate change increases the frequency (and intensity) of severe weather.
CHALLENGES IN MODERNIZING THE ELECTRIC GRID
Achieving a delivery system with the ability to:

Withstand outages
Maintain quality electric services
Recover from severe weather events
Save energy

Ability to withstand cyber attacks and physical attacks on the grid
Financing grid modernization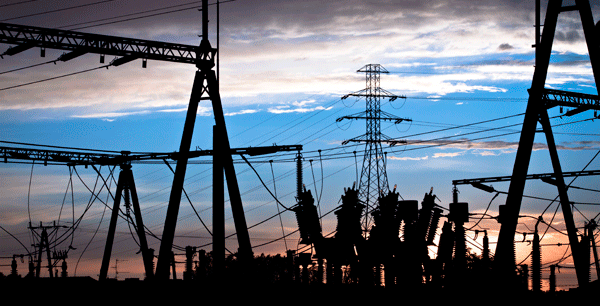 According to the National Electrical Manufacturers Association (NEMA), it is important to adopt a more proactive idea of electric grid modernization– "with technologies that make the grid more reliable, resilient, secure, and efficient, while boosting U.S. competitiveness, enhancing energy security and reducing emissions." On a state level, some have begun to define a new smart grid vision with power sector goals that aim to go above and beyond the conventional. Massachusetts has become the first date to require utilities to adopt these ideas, as the Department of Public Utilities (DPU) announced two orders requiring the commonwealth's electric distribution companies to modernize the electric grid. Each utility is to develop and implement a 10-year plan to support the orders. Additional states, such as California, New York and Maryland have also implemented plans to update and improve their power grid. On a federal level, smart grid development plans have been in the works for years since (and possibly even before) Congress passed the Title XIII of the Energy Independence and Security Act of 2007 (EISA). EISA provided the legislative support for the Department of Energy's (DOE) smart grid activities and reinforced its role in leading national modernization efforts.
WHAT ARE THE BENEFITS OF GRID MODERNIZATION?
Empowering utility customers to better manage and reduce electricity costs
Shorter and less frequent power outages
Improved worker and public safety
Cleaner energy supplies
Transportation electrification
Integration of communications architecture
Increased reliability and resiliency of service in the face of severe weather
Encouragement of innovation and investment in new technologies and infrastructures, which will strengthen the electricity market
Addresses climate change and helps to meet clean energy requirements by integrating more clean and renewable power
Modernizing the electric power grid is necessary in order to keep up with new technologies, meet new supply resources and increasing demands. Grid updates will also allow for greater and more efficient use of resources, reduce lost electricity due to transmission over long distances and increase the localized use of new types of generation and electricity storage. Overall, creating a smarter power grid will result in a better electrical system. Begin planning your grid modernization plan by downloading our Power Grid Modernization Planning Tipsheet.