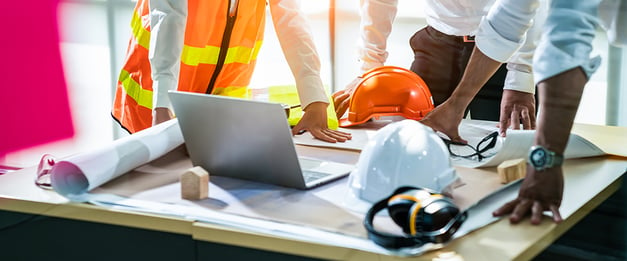 A planned outage is good for business because it leads to desired benefits like increased productivity, energy efficiencies, and expense management. To maximize the success of your shutdown, approach it with a team effort and develop a solid process you can implement time and again.
A planned, seasonal shutdown typically includes cleaning, service, and maintenance that takes days or weeks to accomplish. It's the kind of routine downtime you can see coming from a mile away and for which you should be planning, if possible, months in advance.
Here's a guideline to get you started:


Planning
These are the first steps. Use this time well in advance to determine the scope of work and advance activities required. Discuss with your team the logistics involved and any human resources that will be needed (internally and/or externally) to make it all happen. Draft a schedule. Not to be forgotten, identify a decision-maker that will serve as the gatekeeper for any new issues that develop along the way – this person will protect the project from 'scope creep' and will manage the budget. Most importantly, if you're plant has been down the shutdown road before, review the lessons learned from prior outages.

Coordination
Time flies. Spend this period wisely by determining the order in which the work should be completed. Who will do what? Plan out the nitty-gritty detail associated with the work, list all the players involved in each layer of work, and lay out the logic associated with manipulating each piece of equipment. Begin sharing with all facility employees the expected timeframe and the anticipated effect it will have on their routines as well as the physical building.

Procurement
This may be the quick step in the process, depending on how quickly you can finalize your needs and source them. This is the time to acquire all the supplies & materials you'll need and bid out any work that may require outside contractors. When finalizing agreements with contractors, avoid generalities and take the time to spell out every detail to make sure you receive the thorough and complete support you expect.

Execution
This is the work you and the entire facility can see. The tasks are now being completed. Equipment is repaired, preventive maintenance is issued, and it's generally 'out with the old and in with the new.' It's critical at this point to take responsibility for the precautions that will ensure a disciplined and safe workplace. It's important also to ramp up communication so that you're conveying with all employees on a daily basis as to what areas are considered 'off limits.'

Return to Service
The job is not done until you test, monitor, and ensure that all issues have been resolved. Take the time to inspect and note any lessons learned for next time. Then, it's back to business and the cycle begins again.
A NOTE ON SAFETY:

Safety should remain a top priority when planning a shutdown, specifically as it relates to the control of hazardous energy. It's critical to render machines and other equipment completely inanimate, thus making it impossible for someone to reactivate the machine while work is being done – because the unexpected startup or release of stored energy can result in serious injury or death to workers. The way to accomplish this is with Lockout & Tagout measures. These measures may include written procedures to notify supervisors about the lockout, permits as proof of authorization to conduct the lockout, and maintenance of the lockout until the work is done. When preparing communications on lockouts & tagouts, avoid generalities – make your message specific to the item(s) each and every time. For total plant shutdown, a scenario that encompasses multiple sources of energy and many pieces of equipment, be thorough and account for every piece of equipment plus all sources used to power them. Here are a few steps to keep in mind:
Complete a risk assessment.
Turn off the equipment.
Lockout to render the equipment inanimate.
Tagout by implementing signage that clearly communicates the danger.
Test to ensure the equipment cannot be reactivated.
Do the work.
Resume operations only when authorization is documented and removal of locks/tags by the supervisor is complete.
Learn more by visiting the Occupational Safety & Health Administration's (OSHA's) website page about Control of Hazardous Energy (Lockout/Tagout).


WHEN ADDITIONAL HUMAN RESOURCES ARE NEEDED:
For large shutdowns or turnarounds that require external resources, consider special firms that provide support services for industrial clients. These firms add value by providing the management and staffing expertise needed to safely and successfully execute time-critical events. Such businesses can aid in the planning and also offer traveling, skilled craftsmen that are dedicated year-round, and available across the country, to perform work for turnarounds, shutdowns, outages, and other industrial facility needs. By optimizing, coordinating movements, and managing subcontractor activities, the external firm may be able to reduce the length of the shutdown and get the plant back to business faster.

STOCKED & READY TO SHIP:
TPC is a leading supplier of high-performance wire, cable, connectors, and accessories used in harsh industrial environments. Our products are engineered to withstand severe abuse from flexing, impact, abrasion, chemicals, and extreme temperatures, and will outlast ordinary cable in the most difficult applications – thus reducing customer downtime, labor, and overall cost. TPC maintains a vast inventory of wire, cable, and accessories in its Cleveland, OH warehouse that is stocked and ready to ship in time for your planned outage. This includes frequently requested shutdown items like:
Super-Trex® Ultra-Gard™ Cable – A highly flexible portable cord with excellent resistance to impact, cutting, abrasion, oils and most industrial chemicals. Rated for Extra Hard Usage, this cable also features tinned Extra-Flex™ stranded copper conductors and Live-Flex™ insulation with no-wick reinforced fillers and 100% fabric serve. Security yellow TSE jacket allows for extreme all-weather flexibility.
Super-Trex® Yellow Triple-Gard™ – A highly flexible, Extra Hard Usage portable cord with excellent resistance to impact, cutting , abrasion, oils and most industrial chemicals. Features include an integral fill and dual-layered, fiber-reinforced jacket for added strength against twisting and pulling. This product is ideal for applications where cable tension is a concern. Security yellow TSE jacket allows for extreme all-weather flexibility.


Super-Trex® Welding Cable – This cable is designed for rugged use and features our Extra-Flex™ rope lay copper conductor, 100% fabric serve, and a jacket with a 25% thicker wall compared to ordinary cable. The result is a flexible weld and power cable that withstands tearing, abrasion, impact and chunking, extending the life of the cable in harsh applications. This cable is ideal for use in welding or power applications.


Vulko-Wrap™ – TPC's most popular accessory. Always in high demand, this self-vulcanizing insulated tape is made of a specially compounded, synthetic silicone elastomer. It is resistant to oil, water, ozone, and many chemicals. It has a high dielectric strength and can be used on all electrical connections. It sticks to itself without sticky residue and fully bonds in 24 hours - yet remains pliable in the application! It remains effective in temperatures ranging from -60°F to +400°F. Vulko-Wrap is available in 40 or 50 mil thickness as well as a reinforced option. Available colors are yellow and black.

TIME-SAVING TIP:
Save on time and labor by ordering a plug-and-play solution that arrives ready to install right out of the box.

Successful, seasonal shutdowns and planned outages are key to achieving your future production goals. Time spent planning and coordinating the effort is well spent because it supports your chances of achieving the desired result and doing so efficiently. Having procedures in place will also keep the environment safe and the outcome reliable. As with all projects great or small, solid preparation and communication is the key to success and will position you to accomplish the work in the designated timeframe, minimize safety risks, and maintain the approved budget for doing the work.